iPhone Repair in Port St Lucie
October 8, 2019
StLuciePhoneRepairs
Need to fix your iPhone in minutes?
Here at St Lucie Phone Repairs, we fix your iPhone in minutes. While you wait.
We can do this because we have the largest spare parts inventory available in our store and the experience of over five years working with Apple phones and other mobile devices.
We know that problems happen, you drop your iPhone, it falls into the water, parts stop working, or you have poor contact. But now you no longer have to worry …
St Lucie Phone Repairs Cover Your Back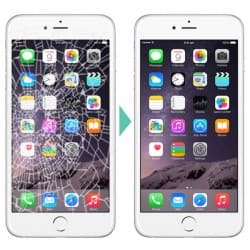 Some repairs we make to your iPhone in minutes
backglass repair
battery replacement
charging port
speakers and mic
cameras
home and power buttons
unlock
technical support and configuration
We serve your iPhone with warranty and qualification
All our services are warranted and performed by an Apple equipment technician. In addition to all the experience and expertise, here at St Lucie Phone Repairs you also get fast service done by a friendly team that understands your problem and is able to provide you with a solution in the blink of an eye.
We are always ready to satisfy you.
And in addition to Apple devices, we also repair third-party mobile phones such as Samsung Galaxy, LG, and other famous brands. We also fixed tablets and computers.
And always reminding our friends and customers that here we speak Spanish and Portuguese, so you can communicate quietly, safely and comfortably, making sure you are doing a good deal.
---
Some Google reviews from our satisfied customers
Cheyenne Marr
Fast and affordable, took him 10 min to fix my phone!! Def will be coming back if need to 👌🏼🤞🏼
Alexus Eastman
Grea customer service, affordable prices and quick!
Nicole Scott
Took Paulo 5 minutes to repair my screen and he gave me the best price in the whole town… thanks for the fast and great repair…
---
Hablamos Español – Falamos Português
(772) 999-1604
call us now
and get great deals
And if you are considering replacing your iPhone with an updated model, you can also count on our services. We buy and sell used phones and you can be able to close a great deal and upgrade your iPhone with guaranteed origin by avoiding purchasing a blacklisted or locked handset.
Check used iPhones and other brands
Or check out our Facebook page for used devices